Do you want to help shape the future of MATSOL?
Are you passionate about promoting equity and excellence in the education of English learners?
Submit an application to join the MATSOL Board of Directors!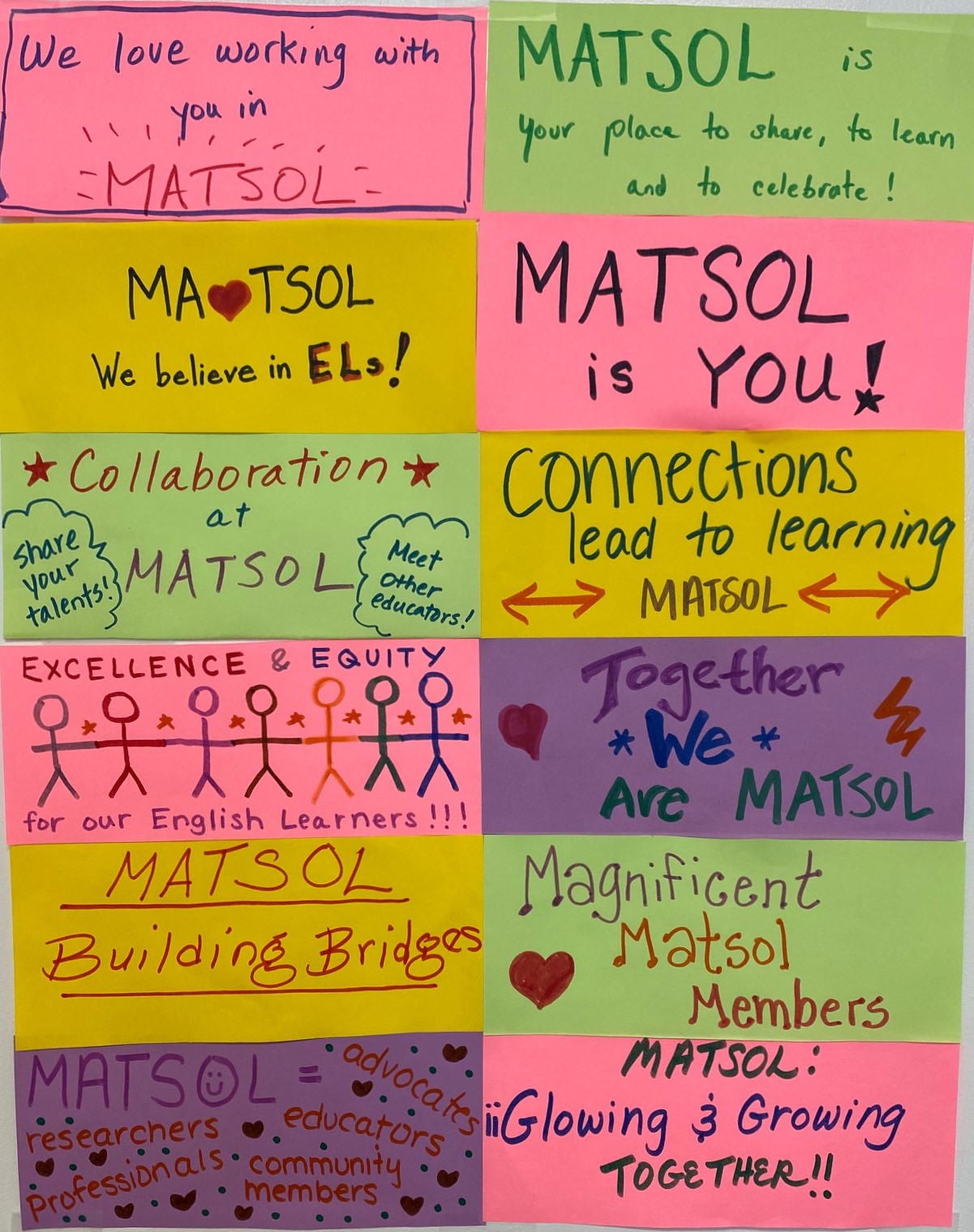 MATSOL seeks a diverse range of committed and energetic members of MATSOL with a passion for our mission to take a leadership role, work on behalf of the organization, and represent MATSOL members and stakeholders.
The MATSOL board encourages members to apply:
who have a strong commitment to racial justice, diversity, equity, and inclusion.
who are from backgrounds not historically represented on the Board of Directors including diverse racial, ethnic, and linguistic backgrounds.
who represent different educational sectors serving English learners (including but not limited to PK12, higher education, adult education), job types, and at different stages of their careers.
who represent diverse professions and experiences within the field of education of multilingual learners.
Deadline to apply: March 1, 2023